Introduction to the team
Here's an introduction to some of the key members of the team: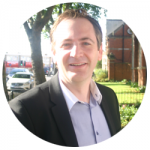 Ian Jenkins – Director
Ian heads our IT support department and is approachable, easy to talk to and avoids jargon at all costs. He's quick- witted and thinks on his feet, but fears he's missed his vocation as a comedian! With two small boys and having recently moved into a new house, Ian spends most of his spare time working on his DIY skills and transporting his children to various activities. He also cooks a mean roast dinner.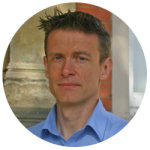 Dan Archibald – Director
Dan heads our software development team and is a wizard at distilling complex problems into simple, elegant solutions. He's calm, laid back and doesn't let many things faze him.
With two small boys who wake up early, he gets through the day on strong coffee. Dan is co-founder and a coach of Northampton's Titans American Flag Football team, also playing for the senior team.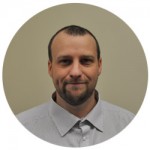 Richard White
Richard is part of our software development team and works on a wide range of business applications, databases and dynamic web-based software solutions. He's interested in electronic music and, in his spare time, he uses his computing skills to write new software and to create computer-based music. When socialising with friends, Richard enjoys board games and card games where his analytical skills come in very handy!